WELCOME TO THE BEST DEALS IN BRICKCRETE WALLS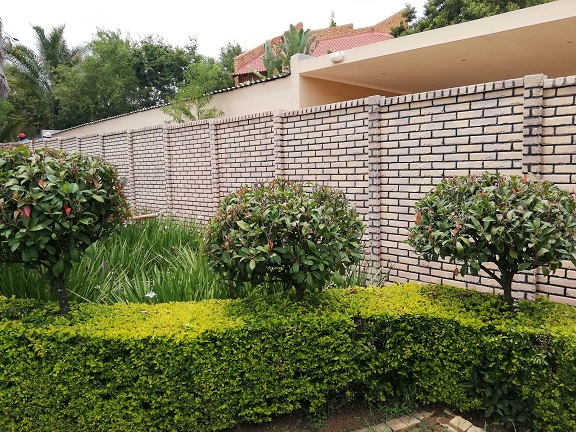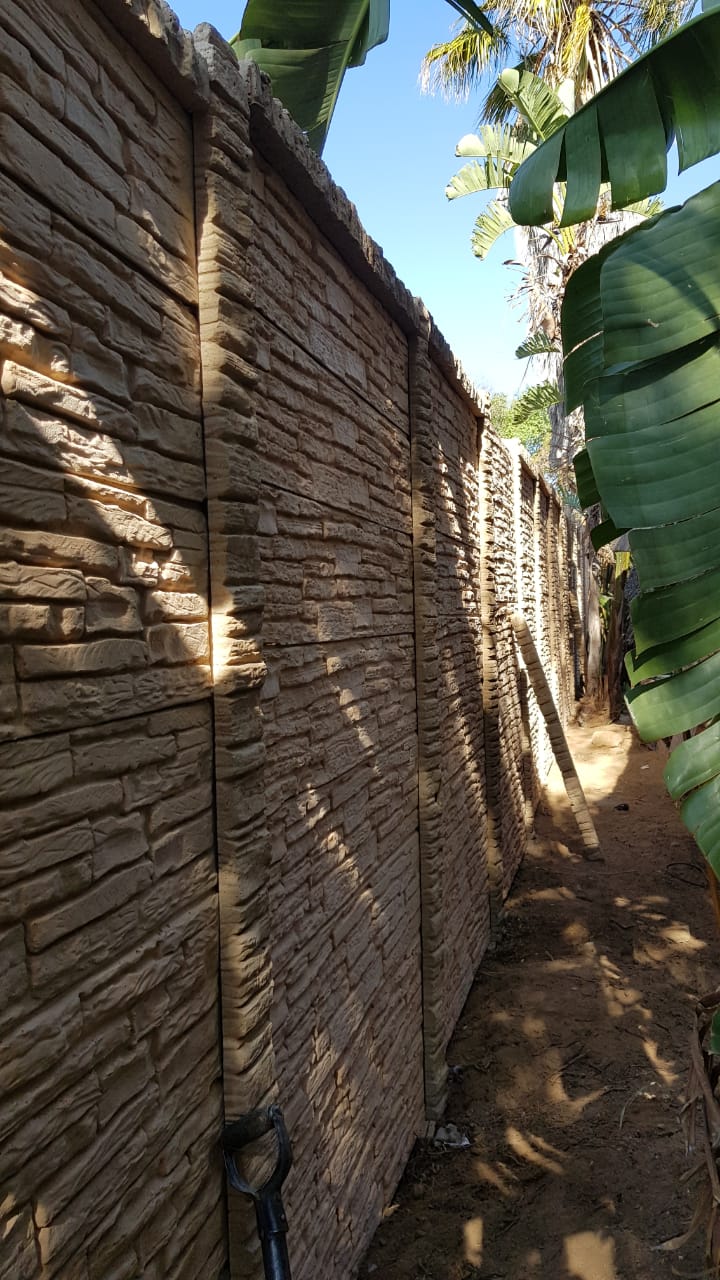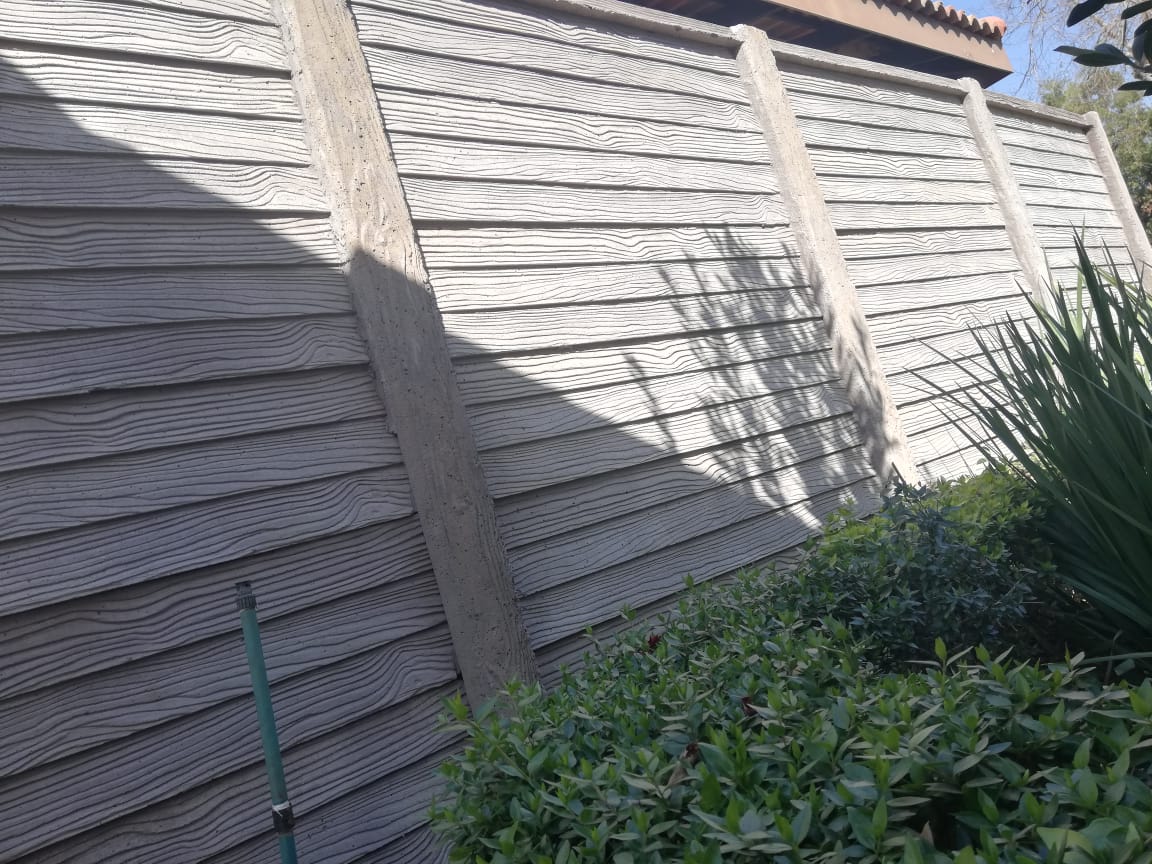 PRICES FROM R580 P.M.
Contact Quinton on 0825605438 or Enquire now by clicking here

Our Brickcrete precast concrete garden walls offer the same aesthetic qualities of a solid brick wall at a fraction of the price. Our Brickcrete concrete garden walls is a brick type precast wall that is made with concrete using only the best brick precast walling materials available. This is a very affordable brick type wall This brick precast concrete materials are then coloured right through with imported oxide that will ensure a lasting colour in the brick precast concrete garden wall that will not peel off and is very affordable. Precast concrete is then moulded in a brick pattern that looks like real brick when installed on your premises.This brick look precast concrete garden wall is truly revolutionary as you can now have a beautiful garden brick precast wall at a very affordable price. This affordable garden walls looks just like brick walls. Brickcrete also boasts a double sided pattern on both sides of the wall.
Colours: We have 3 different colours to choose from on our Brickcrete precast walls as well as a plain option that offers normal concrete colour. We have Brickcrete tan, Brickcrete plum and Brickcrete multui that is a combination of the tan and plum at an affordable price. All our colours are designed to compliment different types of common bricks that are available in the Gauteng area at much less cost to customer. This brick type wall will compliment any garden and home.
Steel reinforcing: All our Brickcrete precast concrete garden walls are reinforced with steel. Our brick type precast panels gets 2 strands of steel and our precast concrete pillars gets 4 strands of steel. This ensured that the concrete precast binds together and then makes for a strong and reliable brick look precast concrete product at a very affordable price.
Caprail: When you erect a Brickcrete garden wall you get the option of adding the caprail trim to your brick look precast wall. That is the top part of the brick look precast wall that finishes off the precast garden wall nicely and is aesthetically very appealing. This is pure for cosmetic reasons and does not add additional strenght to the brick type concrete wall. The brick type wall is more affordable without the caprail top.
Double sided: All our Brickcrete walls offer a double sided pattern. That means our Brickcrete precast concrete walls looks the same on both sides of the precast wall. It has the same brick look on both sides. Bi sided garden walls are very practical and affordable as neighbours can now share the costs of the brick look precast concrete wall where with normal precast concrete walls there is an 'ugly' side and someone will be dissapointed. Customer can now also use our Brickcrete garden walls proudly in their front yard as it is an aesthetically beautiful precast garden wall with a low cost that looks the same on both sides of the wall. Bi sided walls are very popular with customers looking to share the costs.
Express walls installation: All our brickcrete precast concrete walls are express walls. Our erection teams will do your brick type concrete affordable installation in an express manner that will leave your garden neat and tidy. We have 10 express walling teams in the Gauteng area and can usually help in an express manner. We can install about 30m per day with one team at a very low cost. That insures an effortless experience from initial contact with our precast specialists up to final installation of your Brickcrete concrete precast garden wall at a very affordable c
Heights: Our Brickcrete brick look precast concrete garden walls comes in the following heights: 1.8, 2.1,and 2.4m. We can also install other heights by special request. Precast walls are very versitile and we can usually accomodate any precast walling requests.
Areas of installation: Alfa Exclusive Walls is part of a huge network of precast concrete walling companies throughout Gauteng. We can offer precast concrete walls in the following areas: Johannesburg South, Eikenhof, Lenasia, Alberton, Meyerton, Vereeniging, Vanderbijlpark, Germiston, Ennerdale and other areas in the south of Johannesburg. West Rand, Randburg, Soweto, Randfontein, Weston area etc. Johannesburg north, Sandton, Rosebank, Northriding, Bryanston, Fourways, Woodmead, Edenvale, Bedfordview etc. Midrand, Kempton Park. East Rand, Brakpan, Springs, Benoni, Boksburg etc. Centurion, Pretoria east, Pretoria north, Pretoria west, Pretoria Moot, Akasia, Hartbeespoort etc. As you can see we truly service the greater Gauteng area with our affordable brick type walls.
Scope of work: No job is to small or to big. We do precast wall repairs to our Brickcrete walls, we do precast wall extensions to our Brickcrete walls. Please note there are min charges applicable to very small jobs as to cover overheads.